Looking for an NHS dentist in Hounslow?
It wasn't long ago that you could just go to any dentist and access NHS dental care. NHS care was the most common form of dentistry, and private dental care was very rarely seen. Due to changes in the way the NHS is funded, we are seeing far fewer dentists offering NHS care as many of them switch to private care and dental payment plans.
What does this mean for patients? If you're looking for affordable dental care, you may need to spend longer searching and be willing to travel further to access care. We are still happily accepting new NHS patients looking for treatment. Read on to learn more about NHS care and what you can expect.
What is an NHS dentist?
An NHS dentist is one that offers treatment in line with the NHS pricing bands. They will also offer free treatment for those who are eligible. NHS treatment is limited, but focuses on maintaining good oral hygiene and functionality. It does not include cosmetic treatments such as teeth whitening or veneers.
Why are they so difficult to find?
Many dentists are moving away from NHS treatment to focus on private dentistry and cosmetic treatment due to an increase in demand. Funding cuts to the NHS also make it more difficult for NHS dentists to fulfil their obligations. The pandemic also has an impact on NHS dentistry, as dentists could see fewer patients in the time available.
What treatments are available on the NHS?
As mentioned above, NHS dentistry focuses on oral health and restorative dentistry. You can access everything you need to keep your teeth and gums healthy throughout your life. This includes:
Routine checkups. The foundation of all NHS dental care is the routine checkup. Regular checkups will help you to stay on top of your oral health and identify small problems before they become much bigger problems.

Scale and polish. When clinically required, you can access a scale and polish on the NHS. This will help to keep your teeth and gums healthy and free from gum disease.

Fillings, root canals and extractions. If you have tooth decay, we can help put things right with a filling, root canal or extraction.

Crowns, bridges, inlays, onlays and some veneers. These will only be available when clinically required, not for cosmetic reasons. These treatments will help to restore teeth that are damaged due to impact or decay.

Orthodontics. Fixed metal braces are available for under 18s when there is a clinical requirement. The waiting list for NHS orthodontics can be quite long, but treatment is very effective.

Dentures. If you are missing one or multiple teeth, you can have a full or partial denture on the NHS. Your choices are dentures may be more limited than with private dental treatment.
Can children access care on the NHS?
Yes, children can access NHS dental care and it is recommended that they start to see the dentist from 6 months or when their first tooth emerges. NHS dental care is free for under 18s and those under 19 in full-time education.
Many NHS dentists are also specialist children's dentists, so you can rest assured that you're getting expert care for your child.
What do NHS dentists specialise in?
There are a few areas of dentistry where NHS dentists excel. This is due to the type of treatments they can offer and the patients they will typically help.
Preventative care. A key part of NHS dentistry is the idea of preventative care. We know that prevention is far better than cure, so your NHS dentist will work with you to keep your mouth and gums healthy. This can help you avoid the need for more extensive (and expensive) care down the line.

Children's dentistry. Since children can access NHS care for free on the NHS, you can guarantee that your NHS dentist has plenty of experience working with children. We know that children can be nervous, stubborn or difficult during their dental checkups, so we work closely with parents and carers to ensure children's visits are as stress-free as possible for everyone involved.

Nervous patients. NHS dentists see a lot of patients every year, and they will often be nervous or apprehensive about their visit. Your NHS dentist can support you through extra care and attention so you feel more confident about your visit. Regular checkups can also help you to manage your dental phobia, as you will be less likely to require more extensive treatment.

Restorative care. If you do suffer from any trauma or decay, your NHS dentist can help restore your teeth using a range of treatment options. While the materials used may be more limited than those available with private treatment, you can be confident you're getting high-quality and long-lasting materials.
How much does an NHS dentist cost?
As mentioned above, NHS care is split into treatment bands. For every treatment plan, you will only pay once for the treatment in the highest band. This remains the case, even if your treatment is spread over multiple visits. For example, if you have tooth decay in two teeth and require a filling, an extraction and a bridge, you would pay for band three treatment.
Emergency treatment costs £23.80. Band one treatment is currently £25.80. Band two treatment is £70.70 and band three treatment is £306.80. Help is available to those who might struggle to pay for treatment. Many people are also eligible for free NHS dental care.
How to register with an NHS dentist in Hounslow
If you would like to become a patient with our practice, you will need to get in touch with our team.
If you regularly miss appointments without giving adequate notice, or if you go a long time without visiting the practice, you may find that you are removed from our patient list. We regularly review our patient list to ensure we can offer NHS care to the patients who need it the most.

Call us to make an appointment
We are accepting new patients and our team are here to help
Call us now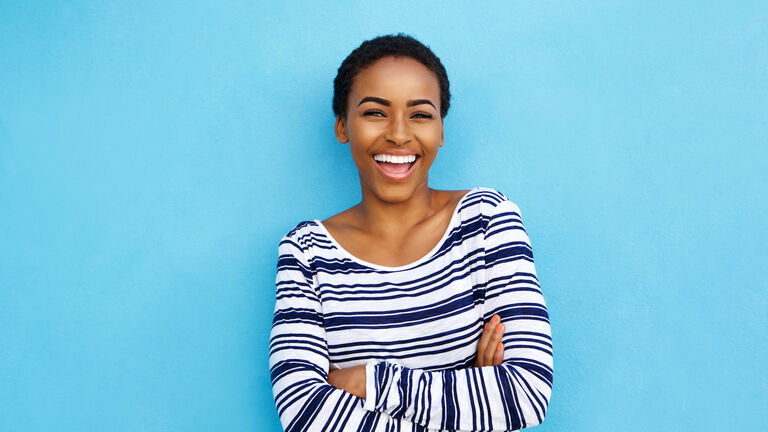 Teeth Whitening and Hygiene offer for £270 until end of April 2021.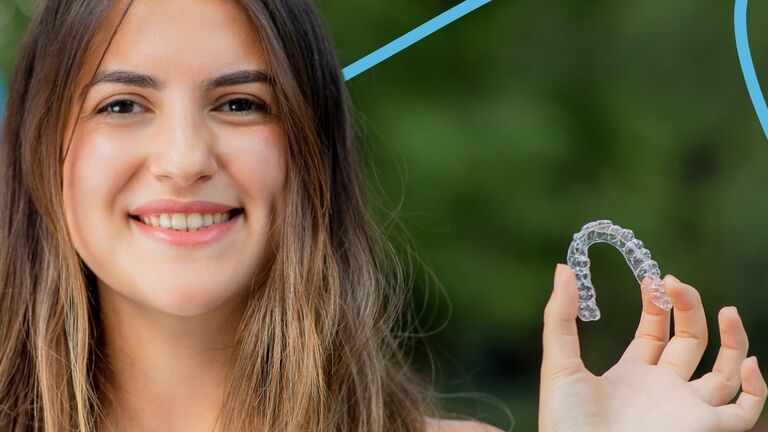 Invisalign FREE teeth whitening
Call us to make an appointment
We are accepting new patients and our team are here to help