Are Clear Aligners Effective?
If you want to achieve a perfectly straight smile, there are a few options available to you. You can cover your teeth with porcelain veneers or composite veneers to achieve the appearance of straight teeth. Or, you can move the teeth into the correct position using braces.
Traditional fixed braces were once the most common choice, particularly for teenagers hoping to fix alignment issues. But brackets and wires can be uncomfortable and require big adjustments to your life. Clear aligners were introduced as an alternative to fixed braces. As one of the leading providers of clear aligners in Hounslow, we are frequently asked if clear aligners are an effective solution.
What are clear aligners?

Clear aligners are made from a specialist plastic and will gradually move your teeth into the ideal alignment. It starts with a digital scan of your mouth to determine where your teeth are currently and where they should be.
The specialist plastic aligners are then created to fit your mouth perfectly. Every aligner in your case will bring you a little bit closer to the perfect smile. They apply gentle pressure to your teeth to
The man who invented Invisalign wanted to know if the same clear retainer he used at the end of his orthodontic treatment could also be used in the treatment process.
When the aligners are removable, it's a much less involved treatment plan. You can take them out to brush your teeth and eat your favourite foods. And since they are invisible, patients are often much less self-conscious about how they look, so they aren't in a hurry to complete the treatment plan as quickly as possible.
In general, clear aligners are just as effective as traditional fixed braces. However, there are some limitations to the treatment that we will explore in more detail below.
Are clear aligners effective?
Yes, clear aligners are very effective for orthodontic treatment. Studies have found them to be just as effective as traditional methods using brackets and wires. Clear aligners are also suitable in a wide range of orthodontic cases, from mild to severe malocclusions.
For more severe cases, there are additional measures that can be taken to make the treatment more effective. This includes attachments, which are small dots of resin that sit on your teeth. These allow the aligners to get a better grip on your teeth.

How do clear aligners work?
Clear aligners are made from a special plastic that is laser cut to fit your teeth and gum line. You receive a case of aligners that make up your entire treatment plan. It's your responsibility to make sure you're wearing the correct aligner for the correct amount of time.
Every aligner in your case will make small adjustments to your teeth by applying continuous pressure. The sustained pressure on your teeth will cause them to shift. As you move through your case, your teeth will get closer and closer to perfect alignment.
Since you change your aligners at home, you don't have to visit the dentist every time you need an adjustment, which is excellent news for those with busy schedules.
How long does it take for clear aligners to work?
Treatment times will always depend on the severity of your case. There are also faster treatment options available if you only want to focus on achieving a cosmetically perfect smile. These treatment plans will focus on the top front teeth that are visible when you smile.
You could also enjoy a faster treatment if you have a very mild orthodontic case. Treatment times can vary from six months to 2 years. However, since the aligners are barely perceptible, many people don't mind how long their treatment lasts.
What is the difference between Invisalign and other clear aligner systems?
Invisalign is not the only clear aligner system available, but the name has become synonymous with this type of treatment. The important distinction to make with clear aligner systems is the difference between mail-order systems and dentist-supervised systems.
While mail-order braces might offer very tempting low prices, the companies are able to do this by getting rid of one of the most important aspects of the treatment: the dentist. Without a dentist to supervise your treatment, you're at risk of longer treatment times and unsuccessful treatment.
Other dentist-supervised clear aligner systems include ClearCorrect and Six Month Smiles.
What are the limitations of clear aligners?
The biggest limitation with clear aligners is that you will be responsible for following the treatment plan. Since the aligners are removable, the temptation will always be there to take them out – particularly if the pressure is bothering you.
For this treatment to be successful, you'll need to wear your aligners for around 22 hours per day. This doesn't leave much time for eating and brushing, so you'll need to be strict with how long you leave them out.
If you think you might struggle with this side of the treatment, there are fixed aligner options that might be a better choice for you. This includes Six Month Smiles, which can be completed with tooth-coloured brackets and clear wires.
If you're looking for teeth straightening in Hounslow, our orthodontic team can help you choose the right system for your needs.
Call us to make an appointment
We are accepting new patients and our team are here to help
Call us now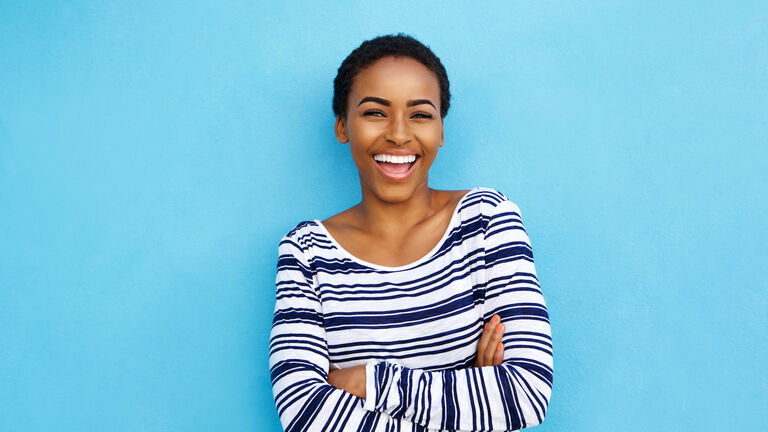 Teeth Whitening and Hygiene offer for £270 until end of April 2021.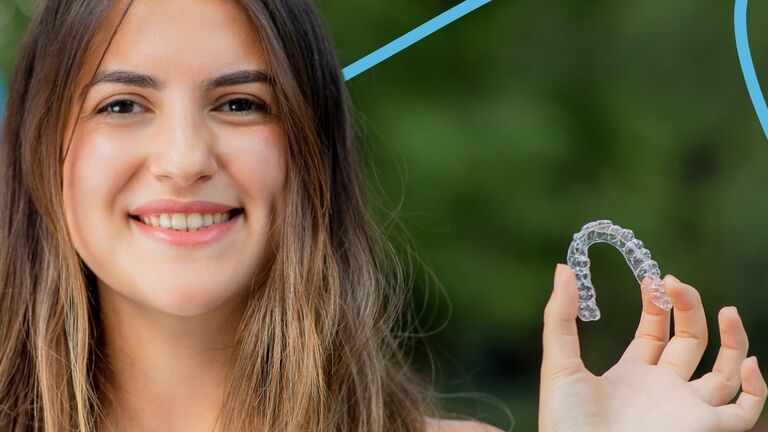 Invisalign FREE teeth whitening
Call us to make an appointment
We are accepting new patients and our team are here to help