Advanced Dental Care To Transform Your Smile
If you want to achieve a stunning smile transformation, this might be closer than you've ever imagined. With advanced dental care treatments, you could rejuvenate your smile and achieve a whiter, brighter and straighter smile fast. So, which treatments deliver the best results in the fastest time?
Dentistry is changing all of the time. And it isn't only preventative and restorative treatments that are improving and becoming more effective. There are also advances in dental care that impact the world of cosmetic dentistry. Cosmetic dentistry isn't only about improving the appearance of a smile but also about making sure your teeth and jaw can function correctly. So, while straight teeth might be aesthetically pleasing, this isn't the only goal of orthodontics. This treatment can also improve your bite and protect your teeth in the long term.
While advanced dental care treatments might help to correct imperfections, they are also excellent for protecting your oral health. And we know that investing in your smile is one of the best ways to ensure you keep up with everyday care like brushing and flossing.
So if you're curious to know which advanced dental care treatments could transform your smile the fastest, read on…
Composite bonding
Until recently composite material was used as an update for fillings. Instead of the unsightly black amalgam fillings, white composite material was introduced to make fillings less obvious. Now, composite material is being used to transform teeth in a way that rivals veneers.
What is composite bonding?
Composite bonding is a modern treatment that offers a cost-effective alternative to crowns and veneers. Instead of creating a porcelain crown or veneer in a lab, composite material is applied directly to the teeth, shaped, and then hardened.
The result is a stunning transformation that can take place after just one visit. While the material might not last quite as long as a porcelain veneer, it is an excellent stopgap treatment for those who might not have the budget or time for a complete restoration. And since the underlying tooth structure does not need to be altered, the composite can simply be left to wear away.
What can composite bonding fix?
Composite bonding is ideal for fixing minor imperfections, but it is also used to replicate the results of a full veneer. It can conceal gaps, chips and cracks with ease. It can also make teeth appear straighter and conceal any areas of thinning enamel. And finally, selecting a composite whiter than the actual tooth structure can also create a whitening effect.
Invisalign orthodontics
Invisalign is quickly becoming one of the most popular alternatives to traditional orthodontics. It's also growing in popularity with older people who might not want to wear traditional metal braces. This removable aligner system uses clear plastic aligners to gently move the teeth into the optimum position.
Invisalign is an advanced dental option thanks to the digital scanner and software that allows individuals to see how the treatment could change their smile. Being able to see the results before treatment begins can help patients to stay on track with their treatment.
What is Invisalign orthodontics?
Invisalign is a type of orthodontic treatment that uses clear removable aligners rather than traditional brackets and wires. As it is a removable system, the patient can remove their aligners to brush their teeth and eat. This means that no food is off-limits. Every few weeks, the patient moves to the next aligner in the series and their teeth will gradually become straighter. At the end of treatment, the daily aligners are replaced with nighttime aligners
What can Invisalign orthodontics fix?
Invisalign is suitable for a wide range of orthodontic issues, including gaps, alignment issues and problems with the bite. Extractions might be required at the start of treatment to address overcrowding issues. Every Invisalign case is different, so patients can be confident this advanced dental care treatment will address their issues.
Smile Makeover
A Smile Makeover is not a single treatment, but rather a collection of treatments that are commonly used together to achieve dramatic transformations. Most Smile Makeovers will include some form of orthodontics, teeth whitening and composite bonding.
Using these treatments together helps the patient to take control of their treatment plan and feel in control of the outcome. It also makes it an incredibly flexible treatment, both in terms of the time taken to complete the treatment and the overall cost.
What is a Smile Makeover?
A Smile Makeover is a flexible treatment plan intended to achieve dramatic results in line with the patient's budget and time constraints. Treatment could take as long as 2 years with orthodontics and as little as one day with composite bonding. When individuals don't know what they want to change, they just know they want a perfect smile, this is the ideal treatment.
What can a Smile Makeover fix?
A Smile Makeover is ideal for addressing small imperfections and more serious issues such as misalignment or problems with the bite. Smile Makeovers are also ideal for addressing discolouration caused by staining or other issues. If teeth whitening isn't an option, composite bonding may be used as an alternative.
How to choose the right advanced dental treatments for you
The best way to determine which dental treatments are right to transform your smile is to start with a consultation. You might not be aware of the treatments available to you, so discussing your aesthetic concerns with a dentist is the best place to start.
Start by exploring the issues you would like to fix and then discuss your budget and time constraints. For example, if you have a limited budget and want results in time for a special day in a few months, then composite bonding or teeth whitening might be more suitable than orthodontics.
To book your consultation with Armytage Dental & Implant Centre, get in touch with our team today. During your consultation, you can learn more about our advanced dental clinic and the treatments available with our practice.
Call us to make an appointment
We are accepting new patients and our team are here to help
Call us now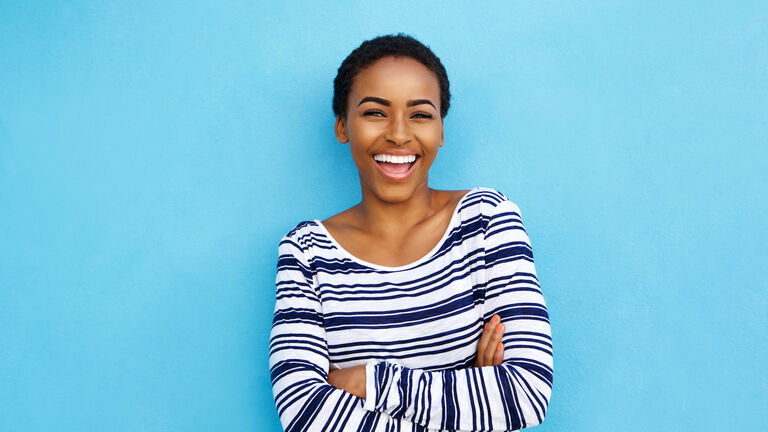 Teeth Whitening and Hygiene offer for £270 until end of April 2021.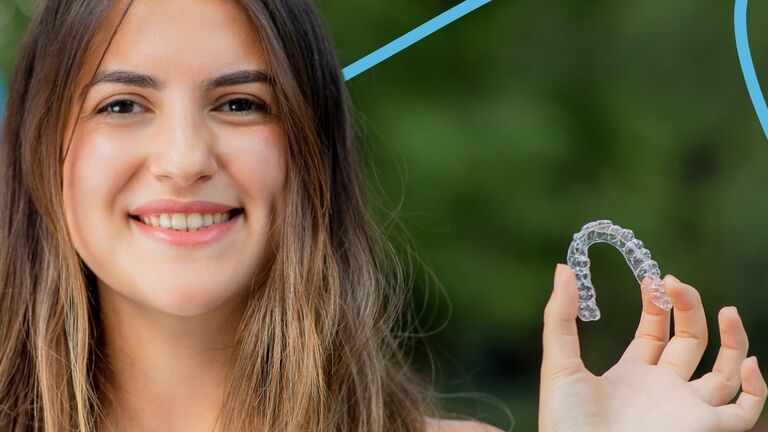 Invisalign FREE teeth whitening
Call us to make an appointment
We are accepting new patients and our team are here to help